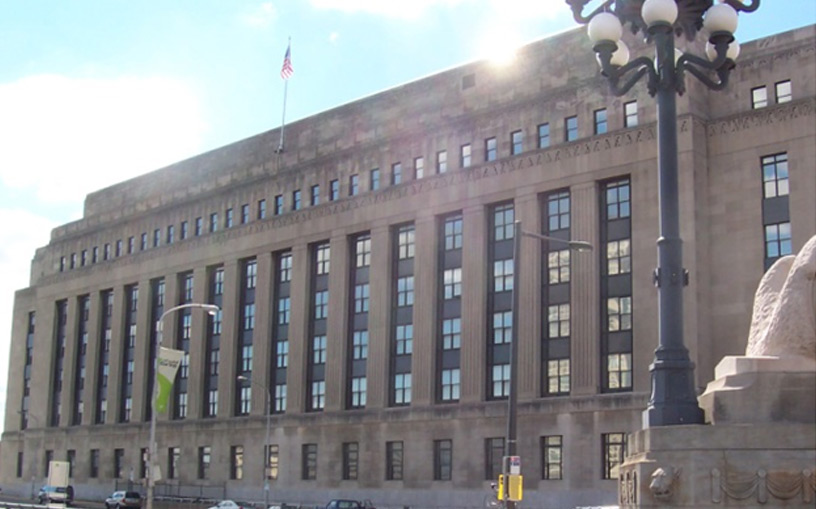 Philadelphia IRS Building – Philadelphia, Pennsylvania
Z&F Consulting was selected by Keating Development Company for the LEED commissioning of this historic building conversion of the old Philadelphia Post Office Building. The project consists of almost 926,000 ft2 of Class A office space for the new home of the IRS in Philadelphia. Project included outdoor air – heat recovery units for a Demand Controlled Ventilation System, daylight lighting control, as well as system verification and measurement controls.  Additional equipment commissioned included:
46 Air Handling Units, 15,000-25,000 CFM each
2 Boilers, 173 hp each
4 Chillers, 875 tons each
3 Cooling Towers
25 CRAC units
22 Hot Water Heaters
Emergency Generator
53 Fans
29 Fan Coil Units
Fire Pump
16 Pumps
739 VAVs
83 Unit Heaters
Lighting Controls
Z&F Consulting has the experience, knowledge and capacity to successfully complete an assignment in a professional, cost-effective, and timely manner.