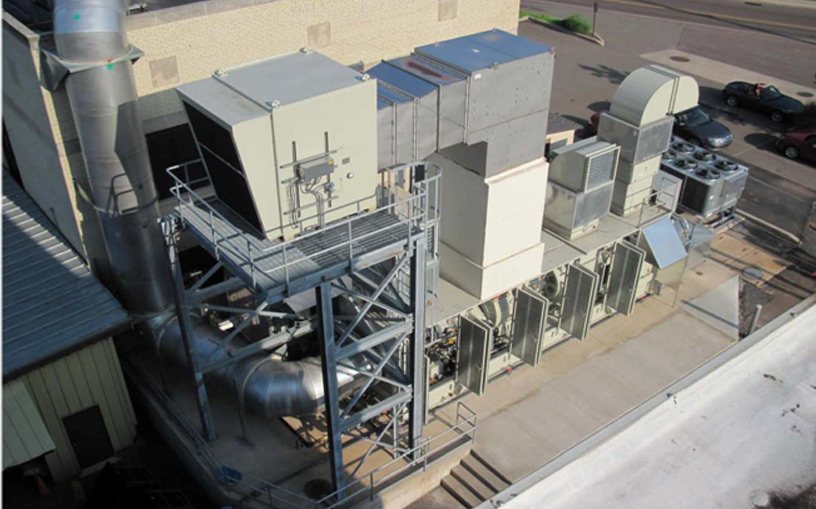 The Geisinger Health Systems – Danville, Pennsylvania
Cogeneration Plant – 5 MW
Key Project Statistics:
Engineering, Construction Admin, Commissioning
5 MW Gas Combustion Turbine, Solar Centaur 50
800 HP Waste Heat Recovery Boiler, Cleaver Brooks
500 HP Natural Gas Compressor, JJ Crewe
Modification to: Steam Plant, Gas Infrastructure, Electrical Sub-Station
$5.8 Million Construction Cost
PA Act 129 and PA Clean Energy Fund
Schedule: 8 months Engineering, 14 months Construction
Cost Savings after 1 year were within 5% of forecast, verified by 3rd party
Reference: Al Neuner, Vice President Facilities Operations, Geisinger Health System, 570-284-4525
Relevant Experience:
Engineering and Commissioning of Combined Heat & Power Plant
Hospital Microgrid
Solar Combustion Turbine
Natural Gas Compressor
Compact Design for Small Footprint
Adjacent Existing Steam Plant
Strict Sound Requirements, Adjacent Hospital Buildings
Z&F Consulting approached Geisinger Medical Center with a proposal to provide a cogeneration plant. The cogen was a way for Geisinger to save on energy costs. At first, the facility did not buy into the savings predicted by Z&F. However, after Z&F provided significant documentation on their energy savings calculations, Geisinger signed onto the project. Z&F provided a design for a 4.5MW combustion turbine, 22,000 lb/hr waste heat boiler, and a 400 hp gas compressor. All of this resulted in savings of $2.2 million annually.
See link to article by Al Neuner
Z&F Consulting has the experience, knowledge and capacity to successfully complete an assignment in a professional, cost-effective, and timely manner.